The Mullberry Hill house has been an acclaimed residence along the banks of the Albemarle Sound for centuries, and today, visitors in the market for an elite and relaxing stay can enjoy the unique Mulberry Hill Inn's undeniable charm and prestige. The stately brick building has been painstakingly converted into one of Edenton's favorite historic Bed and Breakfasts, and offers its guests a world of easy-going entertainment. Adjacent to exceptional golf, boating, fishing, and just quiet open water views, this small but completely stunning home will surely provide Edenton weekenders a lush vacation experience that they won't soon forget.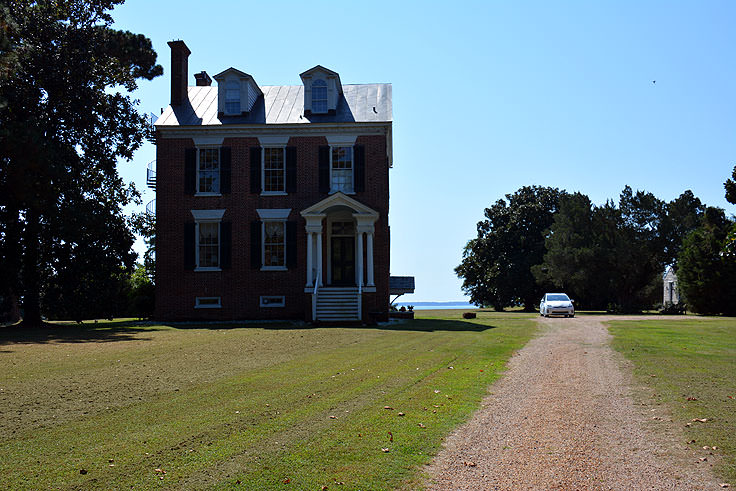 The seemingly square brick structure with a fireplace, dormer windows, and white trim that borders black shutters certainly presents a both stately and historic atmosphere. The house sits on a cleanly landscaped 7 acres of waterfront land, which was all originally part of an expansive plantation that dates back to 1669, and Edenton's first wave of European settlers.
The Mulberry Hill Inn itself was built in the late 18th century, (in 1791 or so), and remained an elite private residence for the majority of its lifespan until it was restored with great care and converted into an authentically historic B&B.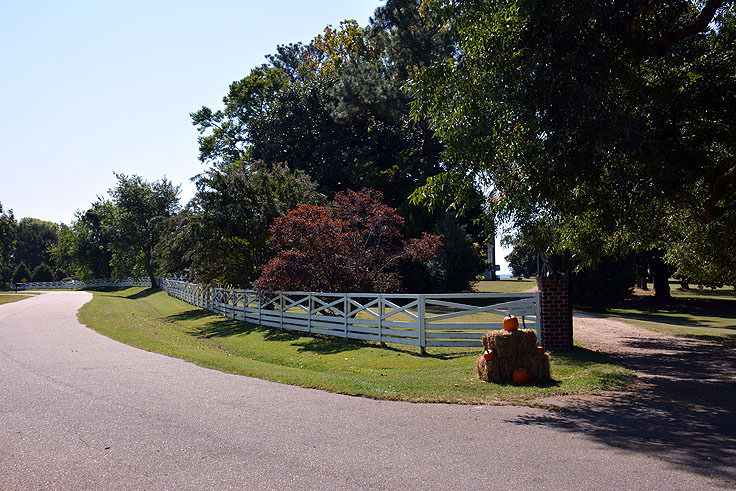 In fact, historic touches can be found throughout the property, from the period architecture inside and out, to the unique furnishings that lend a touch of authenticity to the grand parlor and adjacent bedrooms. The stunning foyer with windows overlooking the waterfront landscape leads directly to the sound-facing back porch, where guests can relax in style with a cup of coffee or enjoy a lazy afternoon enjoying the slightly salty beach in the secluded hammock.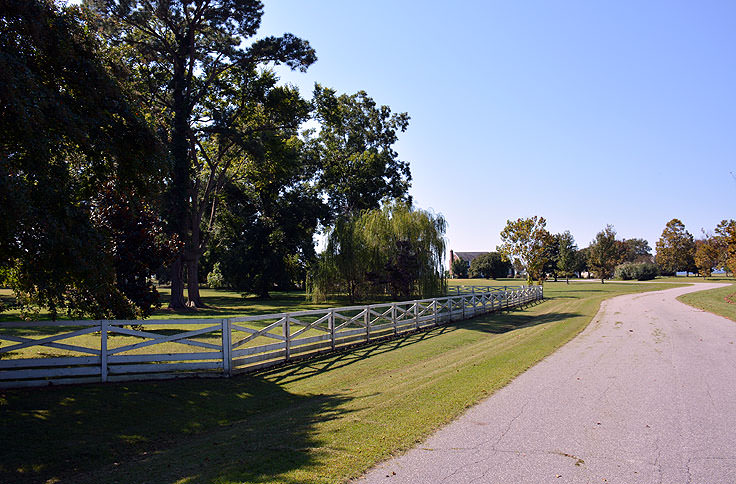 Nearby, and within fairly easy walking or driving distance, is the Chowan Golf Course, a fantastic 18-hole course that takes full advantage of the quiet region's waterfront location.
The elegant living room, dining room, and sitting area is stocked with historic portraits, luscious and pristine furnishings, grand chandeliers and lighting fixtures, and an expansive and ornate fireplace, which belies the inn's abundance of modern amenities. For example, wireless internet is available throughout the home, and each of the guest bedrooms feature televisions that look almost out of place alongside the abundance of historic furnishings.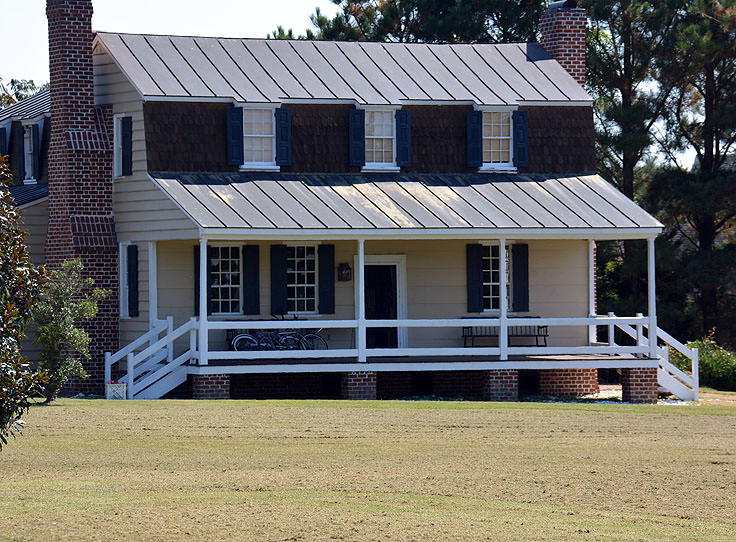 Daily breakfast is heralded as a "full plantation breakfast," and includes a hearty meal of Virginia ham and cheese scones, fresh breads and muffins, eggs benedict, fried green tomatoes and many other seasonal delicacies.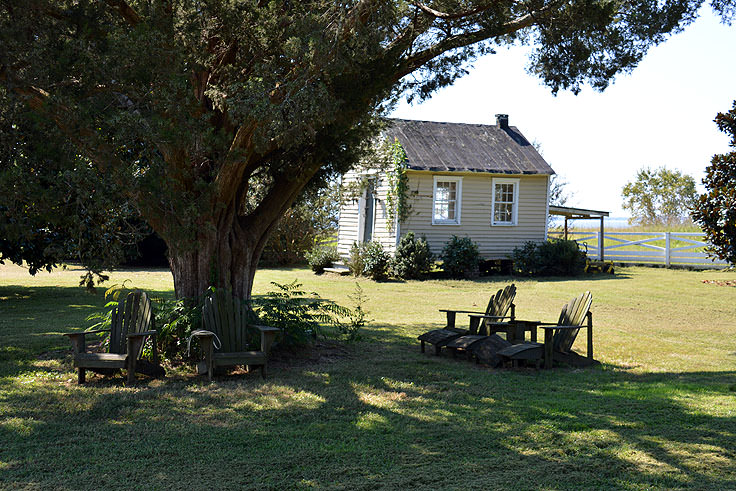 Outside, visitors can stroll to the very edge of the waterfront property and drop a fishing line at the end of the small fishing pier, or set out on a fishing adventure in the sound in their own small vessel via the adjacent dock. To say the overall setting is quiet and private would almost be an understatement, as the inn is located off of quiet Soundside Road, a few miles away from the popular downtown Edenton attractions. Nevertheless, getting to town is an easy trek, and visitors will have no problem exploring the historic downtown Edenton and its abundance of local sites and attractions before returning back to Mulberry Hill Inn for a well-deserved good night's rest.
Rates at the inn vary by both day of the week (i.e., weekends versus weekdays), as well as season, and currently, online reservations are not available. However, guests are welcome to call or email the inn directly for reservations at info@mulberryhillinn.com or 252-509-1450, and can also visit the Mulberry Hill's website at http://mulberryhillinn.com/ for room and property images, as well as a brief tour of the inn and the small town of Edenton itself.
As one of many local structures on the National List of Historic Places, Mulberry Hill Inn may be one of many stunning, centuries-old homes to grace the local landscape, but the modern amenities and careful attention to detail throughout this waterfront destination puts this little B&B over the top.
An acclaimed destination that showcases what waterfront life in Edenton is all about, visitors will fall in love with the Mulberry Hill Inn in every aspect, from the carefully appointed rooms to the wide open views of the Albemarle Sound, and will most certainly be eager to return to this charming historic destination again and again.